Feedback from our clients is very important to us and we value it highly. It provides us and you with a great insight into how we run our business.
If you are considering investing in a Total Team Building program for your team, you can read some testimonials from other happy clients. We look forward to hearing from you soon.
"Scroll Down To Read"
"It was a special experience for me and a nice surprise to have team building associated with philanthropy. I haven't experienced that before and it was a great feeling. I also thought he was a great facilitator. "
"Inspirational and worthy. Really made me feel good to see those kids get the bikes. I'm glad there was a real bike mechanic there….."
"Excellent activity enforcing company values by having team building associated with philanthropy. Very high on 'feel good' factor."
"Best team building ever for NC conference. Really like this one especially involving with charity bike."
"What was most enjoyable was the Team Building challenge – it was a surprise at the end to hear of bikes being given away to such a great charity. Meeting up with the kids was also great. A heartwarming experience in the midst of our busy lives! "
"Really good! Was nice to be able to give the bike to the charity."
"A great activity. I didn't realise we would also do other team building challenges. It was interesting to see each persons personalities coming out when the pressure was on… The Charity Bike Build seemed really popular with the team. I've heard some very positive feedback, and everyone enjoyed meeting the kids who got the bikes, and it felt like it wasn't just a "waste of corporate money and time" activity."
"Again, an excellent idea. Very novel."
Various Participants – Roche
We had shocking weather on the day of our event. In some ways I think it added a little to the FUN. Everyone seemed to have a great time on our Scavenger Hunt and enjoyed the tasks set. It was talked about a lot after and still probably is being talked about!! I thought the team coordinating the event were well prepared and organized, friendly and helpful. We were a very large group and I think it was all done well. I am sure we will utilize this service again. It was a great way to start the year on a positive note and we all got to mix with different staff that we perhaps don't ever get to see on a daily/weekly basis. It served the purpose we were hoping for. We have recommended to others and will continue to do so. Thanks to all involved. Natalie
Natalie Ranford – Manager Corporate Services – Success Primary School

I'd like to share my experience working with Katie and Darren from Total Team Building. Together, we've run three programes for three very different teams. One of these days comprised a full day event beginning with a bridge building exercise and finishing off with the Adventure Quest. The participants were SCADA engineers who were brought together from other sections to create one team. This was the first time most of them had worked on a single project. Total team building created a bespoke program for the team to encourage them to work together better.
The first event, the bridge building challenge, had the engineers split into 8 teams making a bridge – the caveat was that everyone had to complete the task for everyone to be successful – shared success. The second event was the Adventure Quest, a modern 21st century take on a treasure hunt. Each team followed a route around Kings Park. During the event, the facilitator inserted random clues that were specific to individuals or teams such as cryptic clues, finding nicknames, random SCADA facts and so on – it was very interactive and as communication engineers, they loved it. A huge advantage was that the teams were in constant communication with us and the other teams which generated friendly competition and a sense of 'One team"
For me as the organiser, having a digital event with instant messaging meant that I was able to better understand the personalities within the teams and come up with ongoing strategies to support them to achieve their business deliverables. For the teams, it was a fun walk in the park where groups worked together solving clues whilst getting to know each other. For a fun outdoor event with a modern twist, I'd recommend Total Team building's Adventure Quest.
Nick Butterworth – Internal Communications Officer – Water Corporation

Tuart Forest recently engaged Total Team Building to provide advice and deliver a program to meet wellbeing and team building objectives within our organisation. The advice provided was based on hearing our needs and adjusting to meet those needs accordingly. The communication and expertise around this process was exemplary and they essentially managed the structure from that point forward. The Adventure Quest activity was custom made to suit our people/ goals, superbly delivered with all material and resources provided and Darren's coordination/ delivery spot on for our adult audience. The compilation of photos and videos have become a resource in themselves and are still a source of great amusement for our staff who have not stopped talking about the day. I thoroughly recommend TTB to any organisation that values time together with staff, bonding opportunities and a healthy infusion of mobile technology to cap it off. Fantastic!
Jamie Adair – Principal – Tuart Forest Primary School

The students all participated and were engaged in the activities within our Survivor. The activities were varied and challenging and allowed for them to work together as a team. The coordination of the event was fantastic. We were provided with an alternative activity in case we were unable to find the space required for one of the planned challenges and everything ran smoothly on the day. The facilitator was fantastic as he made sure that the momentum kept going throughout the day, removing any chance of misbehaviour or distraction.Thank you for the great event 🙂
Matt Potts – Media Teacher / Associate Dean of VET – Comet Bay College

Loved it. Lots of positive feedback and comments that the presentation of the bikes was a real tear jerker moment. The co-ordination was excellent! I was kept well informed before the event and Darren is a great facilitator. Overall it was a very positive experience. I hope we can use your services again someday.
Shelley Campbell – Precedent
All staff were really happy with the Treasure Hunt. It's always hard to please everyone but everyone had a great day. It was great that although we are all in our own teams we are close by to all the other teams as well to give the opportunity for bonding with everyone. From the first point of contact everything was fantastic. Prompt replies for everything and we needed to make a few changes nothing at all was a hassle and everything done so quickly. Communication was easy. Your prices are very competitive. I contacted another company that does the same thing that I've used before with another company and your prices are cheaper. I must say I was a little worried that maybe it wouldn't be as good but it was exactly the same and you guys fitted our budget. The video and photos are awesome too.
Kerry Robson – Management Reporting & Administration – The Apprenticeship Community

Our staff were very happy with the program with very positive feedback and would like to participate again. Co-ordination of the program was of very high standard. Thank you once again for providing the program this was a very positive step in the right direction for our staff who are sometimes reluctant to participate in Team building. On behalf of the staff we would like to say a big thank you and we will definately be in touch for future programs.
Sonia Martin- Goolburri Aboriginal Health Advancement

They loved it. I have had great feedback from everyone. The co-ordination and facilitation was perfect again. It was stress free from my end. This is the second time I have used your services and will absolutely use you next year too. I think Minute to Win it as suggested by Darren is a good activity for our team next time. THANK YOU. Yes, capital letters is shouting, a very big Thank you. I really do appreciate how easy you make this for me.
Sonia Martin – Goolburri Aboriginal Health Advancement

Our team thoroughly enjoyed the Survivor program. Interactions, competitiveness, collaboration and team work were all on display. It also presented a great understanding of peoples strengths and weaknesses. Darren was great, engaging and involved, kept the motivation positive. Kept the day interesting, had the right amount of breaks between events. Keep up the great work.
Shaun Edmondson – Logistics Superintendant CM – BHP Billiton
The Treasure Hunt activity was a lot of fun, it was really inclusive and it highlighted different strengths and abilities of all the team members. Rachel was enthusiastic and professional and did a great job encouraging everyone and providing hints when we got stuck!  Thank you for a memorable team building session. The engraved medals are a really nice personal touch and memento for the winning team.
Lisa Stottelaar – BHP Billiton
We received some very positive feedback from staff. The Scavenger Hunt was something completely different to what we have done as a staff previously. The team building aspect was particularly enjoyed by everyone and interacting will staff that they would not normally interact with on a daily basis. Again, staff commented that the tasks set and overall co-ordination was excellent. Thank you for a great day. It was fun as well as challenging.
Karen Meleca – Business Manager – St Columba's School

Everyone enjoyed our Win it in a Minute program and got involved in the game! Friendly competition! Darren was fantastic! He really engaged the staff, participated in the event and seemed to enjoy being part of the program with our staff. He has everything set up ready for our staff to begin the program and was well organized! I have had two involvements now with Total Team Building and on both occasions communication was thorough and well organized as were the programs! The winners' medallions were a brilliant and personal touch with our school name and program engraved on it! These were really well received by staff – and I might add – worn proudly around the school the next day!
Also the practice time was well utilised!!
Jayne Murray – Principal – Bramfield Park Primary School

Over all the feedback regarding our Treasure Hunt was very positive with staff commenting that it is the best Team Building Day they have experienced. Darren was very organized, positive and was able to link the activity to the learning extremely well. He did a great job keeping us on task and on time in a very relaxed way. Thank you for a great day.
Debbie Easther – Clinical Co-ordinator – South West Mental Health Service

Our Treasure Hunt consisted of fantastic games that really got you thinking and using team collaboration to succeed. The process was fantastic from start to end everything was pre-planned and on the day everything was ready to go at the start of each game.
A HUGE thank you for a wonderful day and I look forward to the next one.
Rebekka Scroop – BHP Billiton

The staff were very happy with the Charity Bike Build program. There was a very positive buzz in the room while the activities were being carried out and everyone was involved. I particularly appreciated the Make a Wish Foundation volunteers coming in to collect the bikes and tell us about what the foundation does. Darren did a great job in coordinating and facilitating the event. As I only approached you at the last minute, it was great that you were able to provide your service at such short notice.
Leigh Olver – Head of Primary School – International  School of WA

I just want to pass on our thanks, Darren & the team are so energetic, passionate, professional and awesome at what they do. The event was so well organised and executed and the briefing was delivered perfectly! The team's feedback about our Scavenger Hunt was sensational – thank you so much!! Absolutely awesome – overall feedback was very positive – it was a great team building exercise! Faultless – from first contact with you right through to the winners presentation everything was easy and delivered well! Thank you so much for making this event so fun & easy for me as the coordinator!
Belinda Macpherson – Team Assistant – Business Banking WA – Bankwest
I had several staff thank me for arranging our Treasure Hunt at the end of the day. The activities were fun and catered for the physical and not so physical amongst us. I personally had a ball. The arrangements by Katie via email was fantastic and nothing – including last minute changes were too hard. On the day Darren rolled up and did his thing – independent to any chaos or other happenings around the school. I had to do very little but point in the right direction. I would just like to thank you again for the coordination, energy and the incredible people skills you have. We have now had you run whole school and teacher events very successfully.
Beth Kerry – Associate Principal – Upper Swan Primary School

We really enjoyed the bowls and by then it was warmer and nice and sunny too. Good facilities, shade for the baby and I could even get a coffee! It was fun, relaxed and good for morale at a time when we needed a lift. It was a fun way for improving team spirit. A practice of how to divide work based on team member abilities to achieve the goal more effectively and experiencing a nice feeling of achievement as a part of a team. Everything we needed was there. It was well prepared and the timing was spot on. Darren did a good job. Darren was organized, personable and coordinated the activities very well. It was efficient and well-organized. Loved the contents of the Treasure Chest, we are all partial to choccies!
Amy Cowdell – Department of Water

Feedback from both workshops run by Total Team Building were fun, achieved our requested outcomes and was delivered professionally. Their facilitation on the day exceeded expectations and was a well-run event. Thank you for the service provided, we will certainly refer you onto other organisations. Thank you and well done.
Graham Sharpe – Training & Quality Coordinator – Department of Sport & Recreation
A big thank you to you and Darren for a really enjoyable day. I can honestly say that we thoroughly enjoyed the experience and would absolutely recommend you to others. It was pitched at the right level and engaged our 'highly competitive' group. The co-ordination both prior to the event, and on the day was excellent. Katie was prompt and detailed with her email replies, while Darren was engaging, organised and entertaining on the day of the event. Just one last big thank you to you and Darren!
Luke Diepeveen – Bucks Day – Treasure Hunt

The activities were outside the comfort zone but doable. It was engaging and enjoyable. There were a lot of laughs and helped break the tension from the agenda of the workshop! Darren was fantastic. He was articulate and friendly. He was excellent. I was personally quite impressed with general responsiveness – right from sending the brochure, organizing a quote, visiting the place and accommodating the change in timings. You guys are a fantastic bunch and we hope to get you on board for the next one too!
Priyanka Shivran – Freight Lines Group

The "Charity Bike Build" was the perfect team building activity for our group. Both challenging and fun with lots of other activities to keep people fully engaged in the morning. Having the children come to collect their bicycles at the end imbued meaning to the activity. The smiles on their faces will always be remembered!
From the very beginning, until it was all packed up, communications with Katie and Darren were professional, easy and extremely well handled. There was good consideration of issues such as safety and logistics and flexibility as required. We appreciated the extras such as the photos taken on the day which help to recall our learnings back in the workplace. We couldn't be happier with the service and recommend Total Team Building highly.
Meredith Blais – Water Corporation

Initially the team were a little skeptical and insisted they weren't going to take it very seriously but once the bandanas were on things got much much more serious! The facilitators were very good at holding our attention and instructions were clear. We didn't feel rushed for time and despite the competitive atmosphere amongst the teams, it was actually a very relaxed day.
The coordination with the office gave me piece of mind that everyone was going to be exactly where they needed to be on the day but having mobile numbers just in case was a relief (particularly for our caterer who got lost, – a big thank you to Darren for helping her find the right spot). Thanks again for a great day.
Vicky Sheridan – XL Catlin

Our Win it in a Minute was excellent. It was short, sharp, varied and challenging. It was interesting, fun and participative for all there. The activities suited all and were well organized. There was an appropriate level of detail about the requirement in each event, the sequencing of events and sufficient time allocated to each. The event was well organised and I liked the video instructions. For what was required for the HR Team on the day – it was a perfect fit. Team Building was awesome – Darren was great, energetic and everything was really well organised.
Jessica de Garis – Snr Admin Assistant HR – Chevron Australia Pty Ltd

Our Charity Bike Build was a really great day, everyone got involved and enjoyed it. The team exercises were fun and thought provoking. To be able to present the bikes to the children made the whole event very special. The facilitation on the day was excellent, the 2 coordinators had the right level of professionalism and the appropriate personalities and interaction skills to make the event successful. Many thanks for a great event.
Doug Mcintyre – General Manager – Oil & Gas – Monadelphous

When we originally told staff we were doing bare foot bowls they were not very excited to be honest, but on the day the competitive streak came out and everyone commented on how great it was. To the point we would continue this activity next year. Nicole and TTB were fantastic and made the day extremely relaxed, organised and fun. It was nice not having to worry about a thing and just enjoy the event. See you next year!
Jasmin Hazelton – Marketing & Lending Manager – D & D Property Group

Our South32 team was very pleased with the whole Charity Bike Build program. We had a very cultural and age diverse group, however, everyone was able to participate in all activities which was great. Our entire team left the day feeling a true sense of achievement and purpose. Thank you! Darren did a top job as our facilitator. He was charismatic, relaxed and interactive but kept the activity on schedule.
Sam Lockett – South32

Our Treasure Hunt was an excellent event. It was well presented and was ideal for the needs of my staff – a very clever combination of activities. We were fortunate to have picked an excellent venue as well. Darren's call was reassuring before the actual day. We were impressed with Darren's style – a good balance between business-like and laid back. Got the job done without dominating the event. We will definitely use you guys again. Loved the 'loot' and the medals. Great touch.
David Berry – Campus Director – Taylors College Perth

We can't thank you enough for the opportunity to take part in your Charity Bike Build program. The kids have talked non-stop about how much they enjoyed the program and how touched they were to actually see the kids who had been chosen to receive the bikes, get to present the bikes and then help them learn to ride them. Some of the comments from the kids were: "Easily the best thing I have ever done", "I felt so touched to see the kids and to have helped them", "Such a worthwhile thing to do and we should do more of this", "Awesome", "The best feeling", "I cried", "Inspiring", "Amazing – just can't describe", "Was a good feeling", "Makes you realize how lucky we are". We have every intention of including this activity in our Leadership Program each year. So very, very worthwhile and such a good way for our Leaders, indeed anyone, to give back to others less fortunate than themselves. Co-ordination was perfect, the program was extremely well designed and appropriate to the topic. Darren was a great facilitator and the kids thought he was awesome and fun. High praise indeed from our kids!
Loren Nepe – WA College of Agriculture Harvey

We have received overwhelmingly positive feedback from participants regarding our Charity Bike Build program. On a scale from 1(bad) to 10 (good) 94% of participants scored the day with 10 (42%), 9 and 8.
The team building activity was mentioned by most of the participants in the top 3 things they appreciated about the away day event. The co-ordination and facilitation was in one word: flawless. I appreciated the professionalism and communication of Total Team Building and would highly recommend them to my colleagues. A big "thank you" to Total Team Building team, especially for organizing for the kids to come along. Furthermore, I was very impressed that safety was as important to organisers as it is important to Shell – having the bikes checked and fixed by a professional.
Shell Away Day

"The Vault" team building activity was well facilitated and fun! Lots of interesting puzzles for the team – got us thinking and more importantly, got us to know one another a bit better as well! It was very well facilitated and coordinated on the day. The facilitator was excellent to balance out the natural tension between 'managing the session to a schedule' (timing) and achieving the objectives of 'team building and having fun' (quality). The facilitator was able to do both successfully. Thanks for your support and looking forward to working with your organization again in the future. Also great that you have invested in producing a really nice looking and quality trophy at the end… makes a big difference as part of remembering the experience.
Robert Baker – Woodside Energy Ltd
The Go Race program was planned & structured to incorporate specific elements of the strategy we were presenting to our employees, rather than being an off the shelf/one size fits all program. Katie & Darren provided great guidance in how to best get across our messages to our employees. This allowed us to debrief the Go Race activities during our afternoon strategy presentation and link these activities back to the strategy. During our Go Race it was very clear that all of our employees were having a great time and enjoyed the various challenges put in front of them. All employees were encouraged to step out of their comfort zone and challenge themselves, and the program allowed them to do this in a supportive environment. It was fantastic for our Management Team to be looking at 70 happy, excited and a little bit tired employees at the end of our event. Many employees have asked when we will be able to organise another event. The coordination & preparation of our event was first class. We had ongoing discussions regarding the various activities, the schedule for the event and contingency plans should the weather be unfavourable. In the days leading up to the event it looked as though we would need to go with Plan B due to forecast heavy rain. Total Team Building planned accordingly, leaving the decision as late as possible and staying in touch with us. Fortunately the weather held out and we were able to proceed as originally scheduled. On the day Darren & the team of facilitators were outstanding in coordinating with each other at the various checkpoints, ensuring each activity ran smoothly and that each employee was getting the most out of the experience. It was also great that our Management Team that were not participating in the Race were able to tag along to watch and assist wherever possible. We could not have asked for a better run, more effective, enjoyable event, especially given the very reasonable cost for the morning's activities. Thank you so much to Darren, Katie & the team, and we look forward to working with you again soon. Thank you all again!!!
Graeme Liddle – Production Manager WA – Viridian New World Glass
The Scavenger Hunt was a lot of fun and well planned. Everyone had an awesome time and haven't stopped talking about it. The route that was mapped out for us really made us discover Perth and everyone worked well as a team to find the landmarks and items that needed to be collected. It brought some people out of their comfort zone by doing the tasks that were given to us. The planning was well taken care of by Total Team Building. Katie was very patient and helpful especially as there were many changes and lots of 'waiting periods' for me to get back to her with information. Any questions I had were answered quickly. Darren, who coordinated the event on the day, was friendly and very professional. A lot of our staff said he was very pleasant and chatty. I was also pleasantly surprised to get the photo links sent to us so quickly as well! Thank you to Katie and Darren for organizing such a fun and energetic event for our Company. It was a great experience and we would definitely recommend your company to others.
Linzy Lopez – Kaefer Integrated Systems

For most of our employees our Charity Bike Build was the highlight of their day on Monday! Our management team were surprised by some people's reaction to it (some introverts stepped in and took over the activity with the kids and not leaving them until they were almost on the bus). This gave us a window into some people that will help build more fulfilling relationships on site. The coordination from Total Team Building was very good, Katie and Darren did a lot of preparation and really listened and understood what we needed to get out of the event. The facilitation were very good as well. It was good that I could take part in the activity without having to worry about what needs to happen next. Thank you for a very well organized and facilitated event! It really hit the mark by giving our employees perspective and a way in which they could contribute to the community. These activities goes a long way in adding purpose to your job and feeling that you can make a difference even in a small way!
Rene Holtzhausen – Schweppes
Our Let's Get Cooking event was a great success and whilst not all participants were happy to have to spend an afternoon cooking, it wasn't too long before they realized it was more fun than hard work.
The coordination was great – very flexible to meet our needs. Facilitation was key to this being a successful event. You did a great job of engaging everyone, your quit wit made the afternoon very funny.
Well done! Thank you very much for a fun filled event that was very easy and stress-free for me to organize. The photo collage was a lovely surprise and great reminder of the day. Once again – thank you
Jodie Cranfield – Transfield Services

Our Charity Bike Build was great – a really good way to get out of the work head space and into having fun and team building. We received good feedback from the team and they enjoyed it thoroughly. Nicole was very confident and friendly and also kept to time well. It was great – we only wish we had more time to spend on team building! Thank you
Emma Kemp – BHP Billiton

Our Raw Canvas activity was fantastic. All the staff provided excellent feedback on the activity and the way it was presented. Darren and Nicole were great. Friendly and approachable. They were very efficient in the setting up and tiding up at the completion of the activity and offering suggestions to the staff.
Thanks for a wonderful experience. Will keep you in mind for next years activity.
Jennifer Hughes – Training, Development & Events Officer – Arafmi WA

The Go Race was amazing, all the games and activities were not only fun but they also tested and improved our team work skills. From the very beginning to the very end this experience has been so well organized. I liaised with Katie and Darren and always had a reply within 24 hours. Darren and Nicole were well organized on the day and everything went so smoothly, you made my job so easy! Darren and Nicole were great, they made the afternoon so enjoyable and fun, we look forward to holding another event with Total Team Building in the future. I also received the goodies in the mail yesterday – thanks so very much, we will be adding the photos into our next Staff Newsletter. I will also be spending big at Timezone with our tickets! Thank you!
Kelsi Thompson – Administration Officer – Play & Learn

The Charity Bike Build was fantastic! The challenges the teams did were great & entertaining…but the main event was awesome! When the bikes were built and our franchisees realized these were for little kids who didn't get a lot, the mood in the room changed. The facilitation was brilliant! Even with 1 weeks' notice the event was run perfectly! Chad was awesome on the day – arrived early, responded great with our team, took charge & delivered a great lot of challenges! Well done! We were, still are, extremely happy that we chose Total Team Building and the activity that we did. Hats off to Chad, for facilitating so well!
Kristy Pendlebury – Gutter-Vac
Our group thought that our Let's Get Cooking program was great and was a really fun way to interact with one another than their usual activities as they were creating something together. I thought it was so well done and the patience of all of your staff was amazing. We even had staff compliment all your staff on Monday saying they were so nice and accommodating. Our staff are normally very picky with their activities and even though the venue was very different to what they normally have, they stated it was the best fun they have had in a long time.
Michelle Hunter – Client Service Consultant – ShineWing Australia

Our program was well organised, entertaining and also great fun. It was evident on the afternoon and discussions from the participants following that everyone really enjoyed themselves while also being very engaged in the activities. There was a lot of great discussion at dinner that evening about the afternoon so it certainly resonated with the group. Having only been given short notice to pull this together TTB excelled with all the activities, they were fun and engaging. Katie did a brilliant job on the afternoon to have everyone involved and being flexible with the schedule. It was also great that we were able to play a key role in helping to add elements of the session, so a big thank you to TTB for their patience in this element. We look forward to engaging TTB for any subsequent events that we may have. Thanks again and appreciate your support and patience in getting this pulled together with short notice.

Derek Cleven – WA Parts Sales & Service Representative – Caterpillar of Australia Pty Ltd

We were uncertain at first having never played lawn bowls before, but the facilitator very quickly got everyone involved and at ease, and the light hearted competition was enjoyed by all. The venue was also very accommodating. It would've taken a lot of patience from the facilitator, which was much appreciated, but the way the flow of the event was coordinated, everyone was kept engaged. It was a fun afternoon
Fiona Ballantyne – Personal Assistant – Doric

Our Charity Bike Build program was very well received by the team and was a fun interactive day with great team building activities. The team building activities were very engaging and time efficient to ensure the teams interest was engaged the whole time. Total Team Building would definitely be recommended by all who attended as the activities and coordination ran very smoothly and allowed all to participate including the organisers which was great! The facilitation and co-facilitation was impeccable and could not be faulted. Darren is a very great public speaker and managed to engage a very diverse team for the whole duration of the event so should be commended on this. The activities were very well designed and support was provided throughout by the facilitators if needed. Both facilitators were friendly and approachable which made a big difference to participation. A big thank you to Total Team Building for organising and facilitating such a great team building experience. It was a great touch allowing us to donate the bikes to children in departmental care it was a great eye opener to the service our organization supports. Thank you for making our team building day so successful!
Emma May – Department for Child Protection and Family Support

Great program! The morning team building games were great fun, the bike build was fun and so rewarding to hear from our chosen charity. The afternoon scavenger hunt was also a great team challenge. Overall a fantastic day, very well facilitated by Total Team Building. The facilitators were fantastic, very personable, explained everything well and made for an exciting vibe. Thank you for making our annual team building day such a great success. Everyone bonded as team and really enjoyed the day. You guys made the planning process so easy for a busy office manager. Would highly recommend you to other businesses for their team building needs.
Rhian Eagle – Office Manager – Bentleys (WA) Pty Ltd

Our Treasure Hunt event exceeded everyone's expectations and got everyone more involved, competitive and physical than they expected. It was a fantastic day. The program was perfectly organized and prepared for us, they went above and beyond what was required and made the organizing on our end a breeze. The facilitation by Nicole was fantastic. She had great communication skills with everyone and boosted our competitiveness between teams and gave us little hints along the way that got us to work better together. Thank you so much for putting together such a great day! We have been talking about it all week in the office and can see the stronger bonds formed between colleagues. We will suggest you to everyone looking for a good idea for a work event. Thank you again RSM Bird Cameron Bunbury.
Michelle Connell – RSM Bird Cameron
Our team had a really fun day on our Scavenger Hunt. There was a wide variety of activities to participate in and we enjoyed the checkpoint tasks too because it kept us on track, we could see the other teams and it made the 3 hours fly by. I loved how some of the tasks were specific to our hen's & buck's theme – it gave us some good laughs and good photos which I'm sure Cuong & Elaine will keep forever.
I have only great things to say about Total Team Building. Katie was a pleasure to deal with from the start and even though I had alot of questions, she was always willing to answer them and she was very prompt in her responses. She was always happy to provide suggestions which helped alot as I have never participated in anything like this before so I wasn't sure how things usually run.
Darren was a great facilitator on the day. He was professional, clear to understand and accommodating to our group when we wanted to select our teams even though we were running a little bit behind time. He was also great at having a chat to everyone.
I've had alot of positive feedback from the whole group about the Scavenger Hunt. Everyone had a great time and it appealed to both the guys and girls so it was a great activity to do together. I'd like to thank you both, Katie & Darren, for organising the day, making everything so easy for us and I would definitely recommend you guys to others. Thank you again for the work you both put in and for making it a memorable day for everyone 🙂
Jessica Lim – Hens & Bucks Day – Scavenger Hunt

Our Treasure Hunt consisted of good, fun activities both skills based and brain based. The timing of the program was really good and finished when planned. The facilitators made the activities fun, they were well organised and preparations were made before we arrived. The prizes in the chest were also appropriate for our target audience Thanks again!
Alex Yerbury – Installation Engineer – Technip Oceania Pty Ltd

Our Charity Bike Build program was fantastic, not only did this bring our graduates together but to know we were bringing so much joy to those children that were involved only made it better! The facilitation was perfect! Thank you Jason and the team at total team building, this event was great!
Tina Garkinis – National Learning and Development Advisor – Fulton Hogan Pty Ltd

Our Treasure Hunt was excellent. Exceeded my expectations. The feedback from the participants was very positive and from my observations as a non-participant I was very impressed with the content and professionalism. The facilitation and co-ordination was faultless. I didn't have to worry about anything (that meant a lot to me). Darren and Nicole were great. I would love to use you again when I get the opportunity.
Victoria Tice – Human Resources Officer – Rio Tinto

Our team competed in the 'Win it in a Minute' event and had an absolute blast! There was a great range of games which were fun and engaging and appropriate for the different abilities in the room. The day ran very smoothly and required little effort on our end as everything was provided by Total Team Building. Darren's facilitation was exceptional! Darren maintained a positive atmosphere the entire afternoon and not only did he explain the exercises clearly but was extremely helpful when needed. Darren was also extremely organized and brought his own projector which we ended up using. We loved all the personal touches including the colour coded wrist bands, engraved medals and video of the photos taken on the day. Keep up the great work!
Gemma Whyte – Events Co-ordinator – Chevron Australia Pty Ltd

We received very positive feedback about our Treasure Hunt program. The outdoor part of it worked well. The facilitation and co-ordination was excellent. We hope we can work with you again in the future. Thanks again.
Shane Buckley – General Manager South Australia – AWH Pty Ltd

The activities in our Go Race were varied and made us use our brains, more than we do at work! The race was really well organised and catered to all abilities. I had good feedback about the race and how well it was organised and we would definitely do something like this again. Thanks again for a great afternoon. My team had more fun than they expected, and said they would like to do it again!
Jo-Ann Denney – Contracts Administration Assistant – Inpex
Good afternoon Katie,
Wow….! What can I say about our absolutely excellent day yesterday? All staff members who attended have all been 'glowing' in their praise for the fabulous time they all had. Darren and his team were outstanding, very friendly and ensured that we all had a great experience. I can't thank you and them enough for your professionalism and the entire experience when dealing with Total Team Building, it has been seamless. I would have no hesitation in recommending your company to any business or school. I do hope that we will be able to engage your company sometime in the future to facilitate yet another wonderful day. Thank you once again.
Tricia Dean – Balga Senior High School

Our Scavenger Hunt was fun, engaging and encouraged a bit of team collaboration! Darren was fantastic. Thank you very much for organising this event for us, we look forward to using you again.
Amanda Johnston – Area Manager – WA South – British American Tobacco Australia

Everyone loved our Win it in a Minute. I kept it a secret and when they found out on the day the staff were a bit surprised but every single person had a go and had a ball. The co-ordination was great. The day was run really well. It was really nice that I didn't have to lift a finger at any time. It was just a really cool day. Thanks
Rebecca Palumbo – Operations Manager – Wheatbelt NRM

The Go Race event that we participated in was fantastic. It was an event where all of us were able to participate. It was definitely the team building event that we were after. The video is such a great take-away of the event. The co-ordination was fantastic. From our side, we did not have to do much in terms of logistics. Once we knew our start and end locations, everything was organised from there, which made it very convenient. Facilitation of the day was faultless. On behalf of RSM Bird Cameron – Audit Division, we would like to say a huge thank you to Katie, Darren and Nicole for holding such a great event. The whole day was challenging and it was such a great team building event where we were able to get to know other people in the office. We would definitely consider Total Team Building for another work function!
Amanda Ong – Assistant Manager – Assurance and Advisory Services – RSM Bird Cameron

Everyone had a blast during our Amazing Cake Off and thoroughly enjoyed the day! It was like a crazy Master Chef competition and everyone got really into it. There was excellent communication and coordination by TTB leading up to the day and on the day itself. Darren was very organised and helpful and made the day very enjoyable…although we're not sure about his judging skills!
Stephanie Hadassin – Training Co-ordinator – ATI-Mirage
The feedback received by the participants regarding our Charity Bike Build was really positive. This is the second year we have engaged Total Team Building to organise a program for us. Compared to the one done last year, I have noticed that to add a charity activity was really a highlight and everybody was thankful about having the possibility of participating in it. We were 100% satisfied with the facilitation. Darren had a great attitude and charisma. Thank you for a good service and client support.
Veronica Ragusa – Contracts Administrator – Toll Energy

Hi Darren and Katie. Thanks for organizing such a brilliant day for our swimmers who all really enjoyed all the activities. Katie from the first phone call I knew you were going to do a great job and Darren you were terrific with our swimmers and modified the games only slightly to suit our needs which was great. Loved it all. Both programs were well planned and all activities well suited to our group and to the time we had available for each activity. Darren was always happy and managed the group brilliantly. The activities were much better than the activities we could have done on site but the resident program options were unavailable to us due to lack of staffing at the time. All things happen for a reason and it was so we could find Total Team Building and the fun things you offered. You even had the medals engraved with our club name!! great attention to detail.
Jan Saunders – Superfins WA

Our Treasure Hunt program was great, challenging and fun, It was also very well co-ordinated. We had very positive feedback from all the participants. Darren did a great job facilitating the program
Noha El Rashidi – Woodside Energy Ltd

Our team decided to try our hand at Barefoot Bowling. We attended the Dalkeith/Nedlands bowling club which was a lovely venue with stunning views. Beth from TTB met us there and we were given instructions on how to play the game by Barry from the club. Beth organized us into teams and very quickly had us all trying our hands at what turned out to be, a sport with a high degree of skill required. We all had great fun trying to master the sport and there were some surprising stars that emerged. Everyone participated with a great deal of enthusiasm and quite a lot of laughter. It was agreed that we all thought it an excellent team building exercise and a lot of fun. I found the co-ordination of the event to be extremely professional and very friendly. Beth was delightful and did a great job of keeping the 'ball rolling' whilst ensuring everyone had the opportunity to shine. She was very friendly and effective at keeping everyone on track.
Lesley Thornton – School of Occupational Therapy & Social Work

It was great that our Scavenger Hunt activities had been designed specifically for the zoo using particular animals and locations. The tasks really got the team members working closely together and you could see they had great fun whilst at it! It was very well organized and coordinated. Thank you!
Sophie Grimshaw – WA Business Development & Contracts – Boom Logistics

Everyone in the team enjoyed the Treasure Hunt and thought the activities were clever. It was a good mix of analytical and physical activities. The co-ordination was sufficient and well organised. Our team loved every part of the treasure hunt.
Angeline Tang – BHP Billiton

I have had very good feedback from all who attended our Charity Win it in a Minute. They have said it that was easily the best one of those I've been to. Everything ran smoothly. Nothing was an issue. I heard back from Total Team Building in good time. A range of options were presented for the day. They were able to change things to suit the size of the team and in the times we had. The whole process was flawless. The guys who turned up on the day came in on time and set everything up seamlessly. They were very friendly and made the day very enjoyable with their bubbly attitudes. The whole team were very impressed by the day. I was hesitant that everybody would get in and participate, but everyone got involved and had a ball. The video collage of the day was a very nice touch and also the medals for the winning team. I will definitely use Total Team Building again!
Nicolle Byrne – Administration Assistant – CBH Group

Everyone had a great time on our Treasure Hunt and were very happy even though they had to come in on the weekend. Darren was great, very happy. He got on well with everyone, was clear with direction and had a good laugh. Everything was better than we thought. We had a great day, thank you so much you have a great service!
Lisa Evangelista – Senior Recruitment Specialist – Adecco

Your team were outstanding! A great level of professionalism, engagement and interaction with the team and within 5 minutes we were amazed at how they all jumped in and were a part of what was going on. Our theme for the day was 'Team", Darren and his team demonstrated both by their actions and the events they put on exactly what we wanted, working together, sharing a common goal and striving to achieve is what we can do and in fact did on the day! I will be using you and the team again for other events without question, superbly done, my thanks and ongoing support and recommendations to anyone who asks will be passed on! Really great job guys!
Grant Butler – Business Manager – Rentokil Initial

We had so much fun on Friday. I don't think any of us stopped laughing all day! Just what we needed from a day out of the office. Darren & Nicole were fantastic – great coordination of a rowdy team, and seemed to enjoy themselves too in the process. The day was everything we wanted & more – couldn't be happier with how it went. You were easy to deal with & pulled it together at quite late notice, with no issues. Thank you! We will be back next time we run a team building activity, for sure!
Teri O'Toole – Senior Manager – Migration Support Programs (WA) – Red Cross
The Scavenger Hunt was enjoyed by all involved – was great fun. The coordination of the event was made very easy by TTB. Our event was customized to a particular location and end-point and Darren's hard work on the day ensured that things ran smoothly. Many thanks!
Lewis Mounsher – Graduate Geologist – Woodside Energy Ltd

Just wanted to drop you a quick line to thank you profusely for the smooth running of our charity bike build event. A fabulous time was had by all and my back is still sore from all the pats I received for such a brilliant idea. A special mention to Chad who exceeded my expectations as a facilitator. He fit in beautifully to our group and ensured everyone felt included. He was funny and enthusiastic. Just brilliant. Thank you Chad. Many thanks again for a positively awesome event and I definitely plan to use your services again in the future. Until next time
Vanessa Eaddy – Corporate Services – Q Super

Total Team Building were very professional through all aspects of organising (booking through to execution). The task was a bit left field which was great and the concept of donating the bikes to a children's charity is a great way for us to contribute back to the community. To that end the senior managers and graduates were very impressed with the event. Both (coordination and facilitation) were terrific. Very prompt reply to emails, sometimes that little bit of extra effort goes a long way and is noticed by people (such as myself)! Katie had to help with a lot of additional work but was always pleasant and helpful to get it done (I doubt I would have been so) Darren was a great facilitator, he was engaging, professional and funny. Great job guys! Everyone had an awesome time and was really impressed and said it's one of the best team building events that has been done (and we do a lot of team building events…)
Luke Smith – Technip Oceania Pty Ltd

Thanks so much Katie and Darren. We all loved the scavenger hunt you organised for our team building day – well tailored to our time frames and all the little extra things considered like the personalised winner's medals and the photo slideshow of our event sent to us the same evening! Good job guys!! As the organiser of our event today, I was extremely impressed with the professional co-ordination in the lead up to our team building day. I felt very confident that our team building exercise would run smoothly with the consistent, friendly communication and attention to detail provided by both Katie and Darren over the past few weeks.
The facilitation of our event today didn't disappoint!! We were all thoroughly impressed with the way Darren led the group. He provided everything we required for our scavenger hunt and individual teams. Darren communicated clearly and was very organised, professional and kept us all to time. At every stage our needs were anticipated, met and our expectations exceeded. Being in an industry where we place a big emphasis on customer service, it was wonderful to work with another company who delivers exceptional service and goes above and beyond to look after their clients. Honestly, I could not fault anything about our experience with TTB. Katie and Darren were great to deal with we would not hesitate to recommend them or use TTB again in the future. A huge THANKS for making our day successful, fun and memorable 🙂

Cath Foote – Nervana Chiropractic
We all had an amazing time and lots of laughs at our Barefoot Bowls event…. We are still talking about it!!! Total Team Building made everything so easy – pre, during and post event. Darren was great and made the afternoon a lot of fun. I will go straight to Total Team Building next time we are looking for a team event. The communication and organisation was great and made it easy for me to coordinate.
Nicola Powell – Human Resources Manager – O-I Adelaide

We all really enjoyed the Scavenger Hunt! It was a lot of fun, lots of activities, lots of variety so we could decide on our strengths as a team and it was good exercise too so after lunch we all crashed! We all really enjoyed the hunt. Darren was approachable and easy to talk to, the program was simple to follow and it seemed very organized with the colour on the cameras, the bags etc. You were always very punctual with your emails and when we were told we were to get a phone call around a certain time, it actually happened! Was very well organized and executed.
Melanie Goodwin – Client Services Co-ordinator – CapitalQ Chartered Accountants

Our Charity Bike Build program was a fun and rewarding experience. Our facilitator was good, he was flexible and great with the team. I was a bit worried that giving the bikes to the kids could be a bit cheesy or patronising but it was handled really well.
David Jereb – Occupational Therapist – Move About Therapy

Everyone was a little unsure what to expect about the day… but by the end of it everyone was commenting that they had a great day and it was one of the best Christmas Party's we have had. Awesome job by the facilitators, very professional & helpful with all the tasks. We had a great time.
Michalle Atkins – Auction Co-ordinator – Richie Bros Auctioneers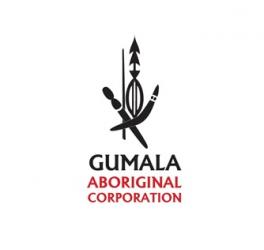 The scavenger Hunt was a great team building event. It was an interactive and fun event. We really enjoyed running around the city and being creative to collect the required items. The event was well organized and facilitated. The facilitators were fairly flexible which made it fun as people tend to get pretty competitive! Thanks for a great time!
June Foote – Human Resources & Training Officer – Gumala Aboriginal Corporation
Our Barefoot Bowls program was great fun. Most of us have played lawn bowls before, but it was good to have some organisation and structure to get us through our event. It was smooth and easy! Katie was very helpful in the planning stages (and very patient as we changed the date about four times) and Darren was a great help on the day, kept us on track and made sure we all got involved and knew which team was playing who. It was much easier having someone take charge so we could focus on having fun! Everything was handled well and they were great.
Rachel Linderholm – Campaign Manager – GESB
The whole team thought the Charity Bike Build was fantastic. It had plenty of everything especially the ending. The facilitation by Jason was excellent, there was great communication no problems at all. It was a great experience overall, will do it again. Thank you.
Kim Luck – Manager Mail & Print Services – University of The Sunshine Coast
Everyone totally enjoyed the afternoon participating in our Scavenger Hunt. Darren was great! He was well prepared and informative. Thank you very much for a great afternoon. I will definitely be recommending you to friends and family!
Liz Modica – Office & Accounts Administrator – Eco Environmental
Everyone really enjoyed themselves during our Charity Bike Build. Good challenges, allowed good participation within each small team, lots of creative thinking for the tasks such as pasta towers, and puzzle solving. The facilitation was great – lots of energy was injected into the afternoon. Good structure so people knew what they all had to do, clear instructions and it met the 2.5 hour timeframe that we had allowed for. Keep up the good work – thanks Jason.
Alex Argenti – Regional Wealth Executive – NAB – Financial Planning
Just wanted to drop you all a note to say how pleased we were with Sunday's event. It's a bit different to anything we have done before and it's hard to know how things are going to turn out especially when organising from interstate. Every aspect of the day was brilliant, and the storm avoiding us was a bonus!
The boat trip over was professionally run and smooth sailing. Good facilities on board and helpful friendly staff, thanks to Gus and the crew. Arriving at the island, Jason and his crew looked very professional all lined up on the beach with orange cones laid out already. You guys were brilliant, you had everyone's attention and had them all where they needed to be. The games were great fun and everyone got into the spirit of the challenges largely due to your enthusiasm and skills at keeping everyone organised. Very well done Jason.
On the island all the staff were welcoming, friendly and fun. Dinner was run very smoothly and was absolutely delicious – well done chef! And the location was absolutely stunning. Thankyou for getting dinner on a bit earlier when I asked too – that was much appreciated. Our ride back involved a bit of daggy disco dancing and a lot of yummy profiteroles – a perfect end to the day 🙂
I hope I haven't missed anything! Totally recommend you all to other businesses looking for a team event day. Thanks for making me look like a great organiser!
Donna Jones – Beaumont Tiles
I think everyone thought that the Charity Bike Build program was fun, varied and well run. I also think that the charity added the extra touch and tied it all together to give an extra purpose. I think the program was very well run. Enquiries and questions were answered very promptly and it was easy to get in touch (and nothing was too hard!). The actual day was run on time and there were no hassles which is what you want when engaging a service like this.Thank you! We had a great morning that set us up for a great day!
Sofia Josefsson – Planisphere
Our "Health on the Run" was excellent, Great exercise and was at a level everyone could participate at. Total Team Buildings co-ordination and facilitation was fantastic. They had great interaction with the team and were entertaining. It was smooth running from the day we started planning the event. Total Team Building were helpful and organized and had everything planned to a T, including having a back-up plan if the weather wasn't to go our way. I would highly recommend to anyone who is looking for a fun, different way to plan a team building event that incorporates a little bit of friendly competition.
Kim McCarroll – IDEXX Laboritories Pty Ltd
Our Rat Race was great. Total Team Building was the best company that we have used so far for our team building, had lots of great feedback, and I think everyone enjoyed it! The coordination was great and the team was excellent, really enjoyable. A big thank you to Darren and Nicki for their help on the day. We look forward to using your services again next year!
Amy O'Rourke – Executive Secretary – LWP Property Group
Our Go Race program was very professionally managed and encouraged everyone to participate which is what we had hoped for. The facilitation was very neat and professional – All the instructions were clear and there was no confusion whatsoever. Well done! You guys did a great job.
Rahul Bajaj – Consultant – Churchill Consulting
Our Win it in a Minute was very well managed, kept everyones attention for 3 hours and was surprisingly competitive! It was very well organized.. surprisingly well organized in fact. Jason & Kate kept such a large group entertained for such a long time. Very engaging. Huge thanks for making our day such a success! We are looking forward to the bike build at the end of the year !!
Nick Hurst – Essendon Football Club
Thanks for making our Barefoot Bowls event enjoyable to all. The team came together and worked as a unit. Thank you also for the video. The feedback from the team was positive and they had a great time. Would like to thank Darren, he was well prepared and worked in a pace that suited us. He can be recommended any time.
Eric Frances – Fuji Xerox
Everyone thoroughly enjoyed the activities in our Win it in a Minute program. Everyone felt that it was very well organised and run in a professional manner.
Thank you.
Kerri Siedofsky – Partnership Manager – Bankwest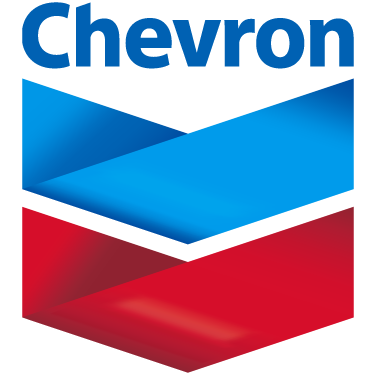 The team thoroughly enjoyed the games and the bike build. Some activities were quite challenging which brought out the competitive streak in a few of us! The event was coordinated very well the team that we had gave us clear instructions and reassured teams that were losing hope. A wonderful day thoroughly enjoyed by all. Looking forward to using you again.
Ella Bond – Administration Assistant – Chevron
Everyone loved our "healthy" Rat Race. It fitted in well with our wellness & health programs. The co-ordination and facilitation was perfect. We had some awesome feedback: "Loved the yoga session", "Jason knows his stuff". Thank you.
Fiona Bryant – IDEXX Laboratories Pty Ltd
I believe our Charity Bike Build was very well received and not only started to trigger some changes in the way we think but also, a big benefit was simply their inclusion and recognition of what they contribute on a day to day basis by being in attendance. I think the extra media coverage and attention from a Western Power perspective, was a unique outcome – it certainly doesn't happen every day! And that was down to your amazing Bike Build program. Darren was very good with the facilitation and was flexible enough to ensure everyone was able to complete their tasks but also kept the teams that were ahead of time, engaged along the way. I felt he was professional and applied a custom approach where it was appropriate. It was a great day! Thankyou!
Dona Stidwill – Change Management Consultant – Western Power
Thank you so much for last week. The "Amazing Cake Off" program was excellent! It was really well put together, planned out and so much fun. Fantastic! The program was so well organised and very slick. We had an amazing day. Dealing with Jason, Darren and Katie was seamless and they made everything so easy. I honestly couldn't' fault anything and hope to deal with you again.
Toni Rowland – L & D Consultant – SA Power Networks
The team absolutely loved the event and the mix of challenges provided for the Charity Treasure Hunt. This definitely made use of everyone's strengths, worked on communication, was a lot of fun, linked to our values and therefore met all the objectives I hoped to achieve. The photos clearly confirm how much fun everyone had. The co-ordination and facilitation was xxcellent – very happy indeed and could not have asked for more. Thank you so much – our team absolutely loved the event and got a lot out of it. To be able to contribute to a charity is truly the icing on the cake and touched the hearts of everyone – which aligns to our culture and more so what our team is all about. Many thanks – I had set a high bar in 2012 with another organisation as you are aware and trying to top that for 2013 was a personal challenge for me. I am thrilled that Teresa recommended Total Team Building as this was an excellent event and it certainly exceeded all my expectations. Thank you Katie and Darren.
Jennie Milne – General Manager – Shared Services – RAC
Our Win it in a Minute was a brilliant night, lots of fun! Something different for a change. Great! Although we had dramas of no power and bogged participants, Darren stayed calm and laid back and made me feel less stressed with it all. Thanks Katie and Darren, great dealing with you from beginning to end. I would definitely recommend you, and look forward to more events in the future!
Jacqui O'Connor – Rowson O'Connor Hair
Our Rat Race was a great afternoon had by all. Drinks at the Belgian Beer Café at the end of the event, all people were talking about how we should have done this and we should have done that Lol, already planning the next event in their heads. Thank god the weather was also on our side. Thank you Rachel, Luke and Total Team Building for a great afternoon. Rachel and Luke were just fantastic at every spot we met up with them. Just a huge thank you to the team for a great day and keep on doing what you are doing.
Helen Ibbotson – Cornerstone Partners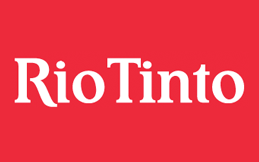 Everybody thoroughly enjoyed themselves during their Win it in a Minute. It worked out great having the team activity onsite as it didn't allow people "to creep off" or "return to work" which often happens when you move an activity offsite. The program was professionally run, and it was nice to see them enjoying what they were running.
Jenelle Lawrence – Senior Commercial Analyst – Rio Tinto Iron Ore
The team at Richgro truly enjoyed the Amazing Cake Off experience. It had great chemistry of team building, planning, creativity & fun. Both thumbs up from the team at Richgro! The co-ordination & facilitation was perfect! Thank you Darren & Katie! It was a real joy & I have a lot more respect now for bakers like my friends & family members who bakes cakes for special occasions.
Nathan Durham – National Marketing Manager – Richgro Garden Products

Firstly a huge thank you to you both for all efforts on the lead up to yesterday and then Darren's fantastic efforts yesterday. The afternoon was very organized and ran very smoothly.- Matt was also greatly impressed with your technology!! Coming to work this morning was a totally different atmosphere! Looking around the room yesterday everyone was involved, having a go and Darren warmed us all up really well. The balance of team activities and individual was a great balance and worked great! It was the perfect length also. All the staff here and have said yesterday was a great day and there have been no complaints! I owe a huge thanks to you both for being so patient and doing everything behind the scenes to deliver a great afternoon! I personally feel you went above and beyond what I expected and it made it very easy to work with you! So thank you again!! I would recommended you both to anyone!
Laura Clarke – – Member Services – The Pharmacy Guild of Australia – WA Branch
The Total Team Building staff on our Scavenger Hunt were very helpful and organised. The packs received were well thought out and the instructions both delivered written and orally were clear and concise. From a coordination point of view the entire event ran very smoothly.
Kay Williamson – Service Improvement Officer – Dept of Education – Personnel & Payroll Branch
Our Scavenger Hunt was fun & it was interesting to see how different personalities worked together and the different dynamics between people. Some teams planned well and others didn't. It was a fun day and great to get out of the office and work with people in a different way. The facilitators were great, helpful, fantastic! They were also very encouraging they explained the event well and also helped out when we didn't understand something. Thanks to yourselves and the team co-ordinators on the day! Everyone enjoyed themselves and got to know each other that little bit better. Bonds were made and an appreciation of what each person can bring to the team. Great to see budding leaders emerging! Thanks again!
Angela Lum – Management Accountant – Plunkett Group
Our Charity Bike Build program was probably the best team building we have ever done!
Thanks so much for a fabulous night.. it has gone down very well. Much appreciated, will stay in touch and hope to use you again next year!!
Alison Robb – Human Resources Manager – Solar Turbines
Everyone thoroughly enjoyed themselves on the day of our Scavenger Hunt. It gave everyone an opportunity to get to work with their colleagues in a relaxed atmosphere and learn new things about the way they can work together. Although some participants were skeptical at first, everyone really enjoyed themselves. Total Team Building were incredibly helpful. Any questions that I had were answered promptly and thoroughly. The organisation on the day was outstanding Darren and Paul were very friendly and answered all questions we had with ease. Due to a late start Darren quickly made a small alteration to the program which allowed the day to run smoothly and efficiently. Thank you.
Jo Clarke – Contract Administrator – Baker Hughes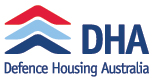 The day went very smoothly and the facilitators of our Go Race were great. Thank you very much to the facilitators for the day! It was a great day that was enjoyed by all staff who participated!
Deanna Forward – Office Manager – Defence Housing Australia
The Treasure Hunt Program met our needs very well. It had a good mix of activities that had us all interested. The organisation, explanation and facilitation was great. We all knew what we had to do and where we had to do it. It was a great afternoon from my perspective. Our intent was to bring the 4 school staffs together for the purpose of increased collegiality and cross school collaboration and I think that was certainly achieved.
Randal Hoft – Principal – Ashdale Primary School
Everyone thoroughly enjoyed the day. Great communications by Total Team Building. Everything was very well organized and run professionally. Thank you very much for a great day, we will surely be in contact for any team days in the future.
Thanks again
Joanne Roussy – Woodside Energy Pty Ltd
The team thought that the Treasure Hunt was challenging and well put together. Darren was an excellent facilitator and the event was well organized. The challenges were not too difficult to achieve and not too easy. We found them to be well balanced. We had a great time with Total Team Building and would recommend them to others for any Team Building events.
Carol Vernon – Superintendant Document Control – Citic Pacific Mining
Our Rat Race was lots of fun, a great afternoon. The program was very well organised. Thank you for a great afternoon everyone thoroughly enjoyed themselves.
Belinda Lewis – Devro
I've heard a lot of positive feedback about our Charity Bike Build program. The colleagues really liked the giving of the bikes to the kids at the end. Fantastic! Given I provided short notice to the event I think that everything worked out well. I was really impressed with Darren, Katie and Marika.
Nicole Nelson – Executive Manager Strategy & Operations – Bankwest

The team really enjoyed the event and are talking about the next time we do a team building event – so I think the event was a great result. Co-ordination of the event was very good. We appreciated the contact from Darren prior to the event advising he was bringing poncho's for all. I think a couple of teams are lucky to have received some assistance with a puzzle on the day.
Thank you for organizing the event and hope to use you again in the future.
Mark McLean – Granherne
Everyone absolutely loved the Win it in a Minute! Great challenges, fun fun fun! There was nothing else that was talked about on Monday. The program and co-ordination was hassle free and smooth as a baby's bottom. Thank you to Total Team Building and Chad for making this event one for the books!
Marisa Blake – Siemens
Our Win it in a Minute program was fast paced and upbeat. You could feel the energy in the room. There was the right balance of challenge/competitiveness and fun. The PowerPoint was professional and the music was a nice touch to the atmosphere.
There was timely, clear communication during the booking process and the program was well coordinated and professional on the day.
Jacinta Chamberlain – OE Compliance Assurance Advisor – Chevron Australia Pty Ltd
We all thought our Treasure Hunt was great and we each took something away from the exercises. Awesome! The co-ordination and facilitation was very well done guys. We will definitely use you again. Thank you.
Penny Kirby – Operations Supervisor – Airland Logistics
Everyone enjoyed our Scavenger Hunt and got something out of the event. We were very impressed with both the co-ordination and facilitation on the day. We will recommend your company to others, and would definitely use TTB again given the opportunity.
Lynne Wilde – Document & Data Manager – "Major Resource Company"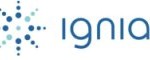 Our Scavenger Hunt was fantastic. All the feedback from all the staff was really positive. "The best social event yet!" Facilitation was excellent. Thanks so much for arranging and facilitating this event. We would love to use you guys again and would happily recommend it to others!
Donna Edwards – Organisational Development Manager – Ignia
Myself and everyone thought the Win it in a Minute was fantastic. Most never even considered such an idea for a bday party but thoroughly enjoyed it. The co-ordination of the program was great! Good communication and Darren's facilitation was superb. Great job guys. I'm looking forward to getting the photos and videos Darren took! I have also referenced someone else to Katie already for their special event.
Dave Lozinski – 40th Birthday Party
We did the Scavenger Hunt and everyone who participated absolutely loved it.
The co-ordination and facilitation on the day was great, we didn't have to think about anything.
It was all looked after very well. I think you are doing a great job.
Jeni DeLacy-Turner – Forever Dance
Our program was an excellent way for the team to bond and get to know each other better. It ensured people had to work together and strategise. "The Chad" was great, he kept everyone on track and served it up to those who did not. We will be back for more!
Margaret Portelli – Executive Manager – Commonwealth Bank
Everyone had the best day and people are still telling me fantastic it was! The photos are hilarious too, thanks for the slideshow! The Scavenger Hunt was Fantastic!, Fun, engaging, active. A great way to get the office together. It could not have gone smoother! The whole day ran like clockwork. Thank you for a wonderful day, the way you run these events is a testament to you both.
Jessica Bath – Executive Assistant – Focus Minerals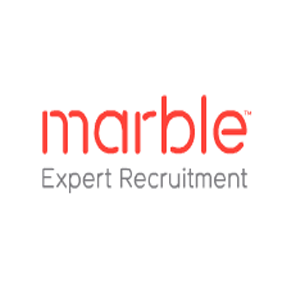 Everyone loved it! Such a good day and GREAT team building. Many of our staff were working together for the first time and it was really great to see the photos when we came in on Monday. Hilarious and something we could share with out national colleagues. Many of the comments included 'They did it just perfectly, just the right amount of direction without being bossy, that's not easy to do'. I would like to say a particularly large thank you to you guys for making it all happen at such short notice without compromise to the program. It was such a lifesaver for me. I also didn't have to do anything on the day, not even take photos, so it was really great. We are all recommending you! Thanks so much again and I hope you guys have a great xmas and new year! Look forward to working together in 2013!
Emma Simpson – Administration Manager – Marble Expert Recruitment
The feedback from the group was really positive. The great thing about the Scavenger Hunt was that it was outdoors so it was a nice change from the other team building activities that group has undertaken during the leadership program. Those who we have spoken to all said it was 'fun' which is exactly the type of team building activity we wanted. Thank you.
Sam Mallios – People & Culture Advisor -Programmed
Thank you for the team challenge last Friday. The staff thoroughly enjoyed the activity and only have positive things to say. The type of activity suited the audience from LIWA providing them a challenge in their teams without too much physical exertion. The venue, overall organization and delivery was also well managed to foster a positive experience.
Cameron Agnew – Executive Officer -Lung Institute of Western Australia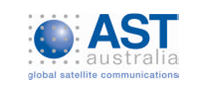 Everyone enjoyed the mix of brain teasers and activities. There was lots of positive feedback. Total Team Building did a fantastic job of coordinating the event and facilitating it on the day. Very friendly and organised! Thanks for organising a fun activity – we really enjoyed it.
Annie Young – PA to Managing Director – AST Australia
We loved our Treasure Hunt from beginning to end. Everything was very well organized and Darren, the facilitator, was very punctual and enthusiastic. Everything was excellent. Thank you very much. We would definitely call you back for our next team building activity in 2013 and we will recommend you to other people.
Erika Quintero – Administration Officer – MercyCare
Our Go Race was great. The co-ordination and facilitation from Total Team Building was excellent – very professional. Thanks a lot for organizing this for us – was nice to not have to worry about it all! It was a really enjoyable afternoon.
Gaye MacKenzie – Rangelands NRM WA
Great organizing, fun activities, good level of "assistance" provided when the total team brain capacity was unable to interpret their challenge/task, great fun all round.Well done, thorough and friendly, it seemed that everything ran smoothly and to plan. Thanks again I will happily recommend your services to others should the opportunity arise.
Volker Mischker – Program Manager – Rangelands NRM WA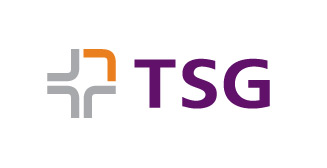 Our Scavenger Hunt was a great success! Those who seemed somewhat skeptic about the program actually had a really great time. It was an excellent opportunity to build on team work and communication, in a fun and safe environment that all enjoyed. The communication and co-ordination from Total Team Building was excellent. Our facilitators; Katie and Luke were both very enthusiastic and allowed for smooth transitions between each of the destinations. Thank you for a great day.
Melyssa Spragg – Human Resources & Marketing Assistant – TSG Consulting
We had a great time on our Scavenger Hunt. We were challenged, got some exercise, had some fun and generally really enjoyed it! Total Team Building were very organized and professional, taking care of everything. A great Team to work with! Thank you.
Stephanie Lewis – Office Manager – ATI-Mirage Training & Business Solutions
Thank you very much for Friday's Treasure Hunt, much fun was had. Thank goodness for the weather turning out to be so lovely. Big thumb up, we did have a very good session. Thank you also for the photos, very nicely presented. Well done.
Marcela Caceras-Valverde – Accounts Payable Officer – BGC Contracting
Our Sports Battle was good fun and brought our everyone's competitive nature! It was well co-ordinated and facilitated, Chad was great and everyone had a good work out!
Ceris Kruger – Service Manager – PR King & Sons Pty Ltd
Our Scavenger Hunt was – Absolutely fantastic! It was something a little different from the usual hen day type of activities and was suited to all ages and abilities….so everyone could join in the day. The hunt was very well thought out and as far as I know all the teams found it easy to follow. The activities were fun and not too challenging, which was perfect. Katie is very friendly, approachable and great fun! She gave nothing but 100% customer service to me/us….during our emails before the day and also during the hunt, brilliant! Just a very big thank you for making Jess' day so memorable. She commented that it was her fave part of the whole day that I had planned for her! A great day was had by all! I will definately be in touch again to book through Total Team Building in the future for similar events.
Tracey Barone – Hen's Day
The program was fantastic! The teams are still talking about it this morning. It was definitely a fun, enjoyable team building event as it brought out the leaders and focused on working together and time management. It was very professional and organized and the facilitators were friendly too! Well done Darren, Carrie and Kate! Thanks for an awesome event. Truly memorable! The montage is fantastic!
Fiona Jones – Operations Coordinator – Dept of Education – Finance Services – Training Agencies
I would like to Thank you and Darren for organising the day, the team had absolutely a blast and it was real fun!! Lawn Bowls was a nice way of communicating and getting to know each other. We thought it was a good team building exercise that provided interaction with all team members. Instructions were clear and Darren who facilitated the event also gave helpful tips and advices on how to play the game. Everyone was able to interact and participate which allowed for a high level of engagement. Well done, good job. Keep it up.
Dominica Michael – BP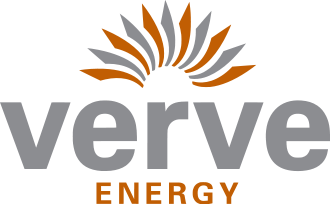 Thank you for running such a precision Go Race exercise. The program was well organised and the tasks were not as easy as they seem. There was a good choice of fun and using problem solving skills. The program was exceptionally well co-ordinated and the facilitators were both friendly and fair. Thank you for a fantastic day.
Poppy Mallon – Executive Assistant – Verve Energy
We all really enjoyed our "Win it in a Minute" program, we thought it was fantastic. Total Team Building were all very professional and helpful, and Darren was great everyone loved his music choice. The whole day was perfect, games were enjoyable and the length of time was perfect. Every one of our team really enjoyed it.
Rebecca O'Hara – Finance Assistant – Global Avenue
I have heard from many of my colleagues how much they enjoyed the challenges, and how great the outcome was, especially seeing the kids riding on their new bikes. The challenges provided great opportunities to encourage team building and to get to interact with and develop team relationships in a limited time. It was a well run and structured program that had an added benefit of delivering bikes to children in need. The coordination was well managed, and facilitated 8 different groups at various stages of different activities without hampering the progress of any team. I will keep you in mind and recommend you to our other functional teams in the future.
Ben Ward – Contract Specialist – Woodside Energy
Everybody had a really great time on our Scavenger Hunt and they have all said that we should do the same thing next year! The coordination of the event was excellent, very well organised and a lot of fun! Darren was a great facilitator on the day!
Madison Nisbett – Office Administrator – Viking SeaTech
We had a wonderful afternoon at the lawn bowls!! Thank you very much, it was organised well, the food and facilities were great and it was just a fantastic afternoon. Everyone had fun.
Stephanie Tully – HR General Services Administrator – Saipem

Hi Katie & Darren I would like to thank you very much for the wonderful afternoon my team and I had on Friday. We all enjoyed the scavenger hunt thoroughly and had a lot of fun and a pile of laughs. For me, it highlighted some hidden talents throughout my team and certainly brought out the natural leadership skills from some surprising team members and most importantly, brought the team together. Rachel was fantastic with her bubbly, friendly approach, please pass on our thanks to her. I will certainly be recommending Total Team Building to the rest of our organisation for their team building events and I can't wait for next year's budget to be approved to start planning our next event. I can't wait to see the photos.
Adele Collier – Document Control Services – Team Leader – Transfield Worley
I have received fantastic feedback. Quite a few in the group mentioned it was much better than they expected. A couple said they were dreading it, but ended up having the best day. Have received quite a few emails saying thanks for organizing the day and how great a time they had. Darren was awesome. Katie did a fabulous job coordinating, communication was excellent and very adaptable to customizing the program to suit Brookfield Multiplex. Thank you. Great day had by all.
Bonnie Mulholland – HR Advisor- Brookfield Multiplex
We had an absolute ball competing in the Rat Race, it brought out the best in people and showed that together we can all work as a team. Darren and Katie were awesome, they had everything well organized and were a great support, they were very prompt and we would certainly use them again and recommend them for any Team Development events in the future. We loved every minute of our day and will look forward to planning the next event
Michelle Mitchell – Manager- Bounce OSHC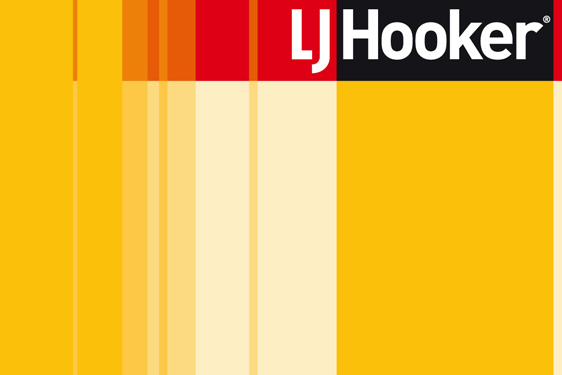 Our Win it in a Minute program was great fun! Good for all different abilities and age groups! The facililtation was spot on…. Darren was great. Another great session! Thanks so much guys
Rebecca Freeman – Sales, Training & Recruitment Manager – LJ Hooker

The Charity Treasure Hunt was a really good way to get us all working together in our teams. There was a good mix of 'brains and brawn' used to earn the coins and work out the clues – playing to each of the team members' strengths. The event was very well coordinated and it ran very smoothly. Paul was a great facilitator, he was on the ball with everything and everyone thought the day was really good – a few people were actually surprised, due to the stigma usually associated with the 'team building event'. We will definitely be using Total Teambuilding for our next big event. Thanks guys.
Sarah Howson – Personal Assistant – Infrastructure Design – Water Corporation
I thought our Treasure Hunt was well organised and run and thoroughly enjoyed the day. Luckily I was in the team who won the treasure so that made it even better. Communication beforehand was excellent and the coordination on the day was very well done by Darren and Carrie (and Katie behind the scenes). The games brought out the best in different people and made me appreciate that it takes a team to accomplish a project. Everyone has different skills that all contribute to the outcome. Some are better than others and everyone had a chance to shine.
Lesley Harrold – Project Support Officer – Corporate Services Directorate
Everyone thought it was great. We had so much fun. It brought out a competitive side in a lot of people I never thought existed. Was a wonderful way to break the ice between team mates that haven't really had much to do with each other. It was brilliant not having to worry about anything on the day and also leading up to the event. It was all taken care of for me and absolutely nothing went wrong. It was wonderful. Thank you so much for making our team building event a success. We have not stopped talking about it since we got back. It was great fun.
Kelli Marshall – Disturbance Approvals Administrator
Thank you very much for the excellent service provided last Thursday. Our Charity Bike Build was certainly wonderful. The feedback from our staff was really positive and everyone loved the charity component to the day. The coordination of the event and your staff were most professional and I would certainly be recommending this program to others.
Keryn Reid – Project Manager, Graffiti – WA Police
What can I say about our Scavenger Hunt – LOVED IT!!! It certainly brought to our attention areas we need to work on within the group! I loved Katie and Darren… helpful, organized and very easy to get along with – Would recommend all businesses to use Total Team Building!!! The day was set up perfectly, no problems at all! A big thank you for all your help, from the first phone call with Katie to the end of the team building event with Darren, both of you were professional, kind, patient and easy to get along with. This team building was so useful in identifying problems in our working relationships within our teams that we can now hopefully rectify a few problems. The crew are already talking about the next one!
Natalie Italiano

Total Team Building's Scavenger Hunt was such a great way to spend an afternoon, bringing our team together and creating a little healthy competition! We were looking for a way to engage our staff, and reenergize the moral half way through the year and this was the perfect activity! Katie and Darren couldn't have been more helpful. We are already planning to book another day with TTB and are looking forward to it! Thank you for a great afternoon – we will be back!
Sam Burling – Brand Manager
We all had a great time on our Scavenger Hunt and enjoyed ducking and diving one another out there and trying to get the better over the other teams. I think it was great that we did not know which event will count how many points and that left you wondering and planning and having to make decisions to later see if they were the correct ones! We all also got to know the city better and each other. I will definitely keep this in mind for future events. We had a great time thanks.
Russel Botha – Administration Manager
The feedback from all participants was: Wonderful, so much fun, great to interact with others, meet new team members. We loved the content and the variety in the game shows – especially Blankety Blanks. Good Coordination aswell by Jason. Loved the overall event, lots of laughter, team building and communication, it tested everyone's IQ!!
Trish Butterworth – Administration Manager
Thank you to Katie and Darren for organising our team activity on Thursday, we all had a really great time. It not only gave us the chance to get away from the office for a little while but also helped us bond as a team. It was a fun experience for our entire team and was very professional and organised. Thanks Katie and Darren, you did an excellent job!
Michell Harmalkar – Business Co-ordinator WA/SA/NT
Jason I just wanted to follow up and say a huge thank you for yesterday. It was by far the best team building session this group has ever seen. I havent been able to escape the compliments since yesterday arvo and I have you to thank for it. We will definitely be keeping your contact details near by for another session. Thanks again for such a great day Jason and Chad
Kristal Allen – Business Information Support Co-ordinator
Our Scavenger Hunt was excellent, good fun! Total Team Building were great, professional and always very prompt to any of my queries. On the day it ran excellent, even with our last minute time changes. Thank you very much, we would definitely look at using Total Team Building in the future.
Angela Craig – HR Co-ordinator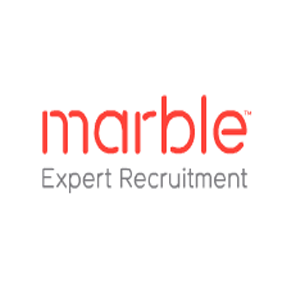 WOW. Everyone loved the Win it in a Minute program. There has been nothing but rave reviews. I dare say we will play some of the games again soon. Total Team Building's co-ordination was exceptional. We are a very extraverted group and its never easy to keep everyone focused and following instructions. Darren did an outstanding job of keeping everyone interacting and working as a team. I would like to extend my sincere thanks for an unbelievable afternoon/evening. I couldn't have asked for anything more. At short notice, within budget and time frame and in the comfort of our office. It was really exactly what we were looking for and more. Right from the initial phone conversation, Katie you were so helpful and reassuring through to Darren being on time, prepared and a fantastic host. You also took photos and a video AND we got personalized medallions! I will certainly be using you guys again soon and telling others. Thanks so much!
Emma Simpson – Administration Manager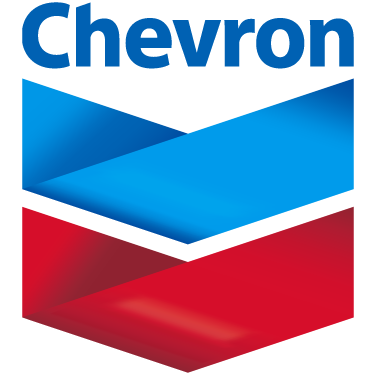 Love the photos! The activity was very well received by the group and a nice break from the extensive PowerPoint presentations we had listened to during the morning. Everyone really enjoyed the activity and it created opportunities for us to break away from our usual roles and teams to engage with each other. Very well set up and organized – thanks for providing the service with such short notice!!
Aimee Nichevich – HES Advisor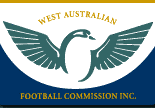 I have nothing but positive feedback come back from those participating. One of my direct reports wanted to pull out as can lack confidence at times. I explained that I wanted her to take part as a HR activity – I got a text from her Friday night thanking me for pushing her to participate as she really enjoyed it (and on winning team!). I thought the facilitation and overall coordination was great.
Patrick de Haan – HR Manager
Really good day with a good mix of departments (People) in the teams which lead to greater interaction and getting to know people a whole lot better. Was interesting to see the really competitive people come out. Overall I really enjoyed it! Very good coordination by TTB … good use of the QR codes for the clues … and it was well coordinated and well run throughout the day. Both staff members were extremely positive and encouraging which was a plus when you get stuck on the Quoits. Overall really positive fun day that helped bring the entire WAFC team closer together.
Troy Kirkham – Manager Junior Football
Great way to spend a Friday afternoon with work mates having fun and a laugh. The competitiveness really came out. The organisation of it all was great.
Paul Lekias – Facilities Project Coordinator
I personally thought that the program was fantastic – different to what you would expect and it did test you ! – well your fitness for sure! I really enjoyed the day!
Stephanie Turner – Sponsorship Coordinator
The team loved the morning and everyone had a blast!
Kerri Maccini – UniSA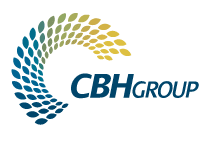 The Amazing Cake Off was very well delivered. The Total Team Building staff were very helpful prior to the event and throughout the event. The feedback I have received from the Corporate Services team is that it was very well run and that everyone was very helpful. Each team was provided with such a range of materials to work with. We were kept up to date with everything and were very well informed throughout the session. The room was very well set up with all the equipment needed and every element needed was covered. Each aspect of the exercise was thought out by the organizers and covered well, thank you for organizing and running such a successful event!!
Louise Bowling – CBH Group
Our Scavenger Hunt was absolutely awesome. The girls had a ball. It was really well organized and there was a huge variety of challenges that enabled all the girls to participate. Teresa was a great co-ordinator, she had the girls engaged and everything ran like clockwork. We all thoroughly enjoyed the morning and it was a great length for the activities. Thank you so much for a really well organized event, everyone had a great time and we would definitely recommend you to friends and family.
Sam Stafford
Hi Katie, we were all very impressed with Tuesday's activities. It was well organised and run by Paul and June. The feedback from staff has been extremely positive and every one had a great day. The venue was fantastic and the staff at the bowling club were very helpful and welcoming. So thank you very much from everybody at Gladys.
Gemma Bosnjak – Gladys Newton School
I think everyone had a good time, it certainly brought the competitive side out in people and I saw the individuals that showed patience and that were accommodating to each other. It was very educational to watch the second group from an outside perspective. Fortescue will certainly look you guys up again next year for another team building exercise.
Thanks again and I love the video collage!
Hayley Bremner – Fortescue Metals Group

The program was physically challenging, hard work but great fun, brought the team together & created good camaraderie – Well Done!
Tanya Smerdon – BOC Limited
The team had a great day and enjoyed the variety of activities. It was evident from the laughter throughout the day and the smiles captured on camera that everyone really enjoyed themselves. One team member told me it was the best team building event ever.
Total Team Building was really easy to work with to plan the day. The boys did an excellent job facilitating the activities on the day. They were encouraging without being over-the-top in their enthusiasm.
I would definintely recommend the Sports Battle/Barefoot Bocce combination to other corporate teams. It was the perfect balance of healthy competition, fun and a chance to get outside and do some exercise.
Michelle Foote – Department of Finance
Everyone had an absolute ball!! It was a perfect day for a battle down at the beach.
Thanks Guys! Loved it!!
Nicole Bailey – Aveling Homes
Thanks Jason for a great team building activity. I enjoyed being able to view my VCAL Senior students work in an environment outside of the classroom. I observed skills, strengths and unfortunately weaknesses in my students that I may not have had the opportunity to view otherwise. It has provided me with a greater appreciation of their capacity to work together to complete our classroom and community projects. The students certainly rose to the challenge. You and your team were well organised and effectively managed the running of the program in a school setting.
Cath Manning – Box Hill Secondary College
The program was great, challenging but fun and a great follow up to the leadership training done earlier in the day. Total Team Building did an excellent job of choosing the activities appropriate to the day. It was fantastic! I've had so much positive feedback about the event.
I look forward to working with Total Team Building in the future. Katie and Darren are excellent and the group of facilitators on the day were brilliant. Thanks again!
David Hunter – Penrhos College
The program was perfect. It was such a fun way to get everyone creating an idea and putting that idea into practice. The final films were hilarious and edited really well. The 2nd day was just as good. It was a last minute booking, however Jason facilitated it as if he'd had weeks to prepare and he definitely knew how to keep everyone under control! Ultimate Frisbee definitely brings out the competitive side in people! A huge thank you to Jason, especially for coming to the party on that 2nd day – you have no idea how much it meant to Rob and I. Clearly that's why it's worth using the experts when doing things like that!! I will be recommending your services to anyone else heading up that way in the future.
Erika Vikor – Parnell Corporate Services
The Team really enjoyed the experience… the timing was great and the co-ordination was exceptional. The event went off without a hitch. A good energy lift for the group and a great start to the new year. It was very well communicated, organized and executed.
Thank you… We will certainly consider Total Team Building for any team building events in the future.
Chris Mifsud – Datacom
Thank you so much for your support of our young carers event yesterday. We thought the program was brilliant. As a staff member, it was wonderful to be able to focus on just getting the participants there and know that everything else was arranged for the day.
I was very impressed with the communication prior to the day. Katie was easy to contact, open and very accommodating. All details were discussed and covered and I felt confident that the facilitator understood the needs of the group beforehand.
Thanks for a great day! You made it a breeze and I cant recommend you highly enough! I look forward to working with you again in future.
Nicole Dycer – Carers SA
Everyone enjoyed the afternoon and it really brought out the competitive spirit in everyone. I was surprised how quickly it brought the team together.
The guys had a great time and like true sales people they were still arguing over who really won at dinner. The program facilitation was great and Jason really made the day. Thank you!
Alicia Jennings – Travelex Global Business Payments

The program was very fun, challenging and team motivating. Total Team Building were very well organised and presented well. The team at Adventure World were also fantastic, quick, easy and professional and it was a brilliant venue choice.
I couldn't fault anything and the prizes and the video collage were very thoughtful.
Hayley Glatzer – Transfield Worley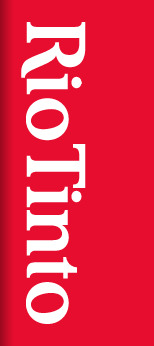 The program was a laugh a minute and really incorporated every team member. I really enjoyed the music & the friendly fun nature of Kate & Darren.
Total Team Building seamlessly organized the event which was a huge success. Kate & Darren made all team members feel comfortable and motivated them to get involved in all the activities. The nautical theme was consistent throughout the day and was greatly appreciated. The day was perfect.
Thank you very much for all your efforts and the video just showed what a great time we all really did have. On Behalf of the Team I wish you both a very Merry Christmas and a Happy & Safe New Year.
Louisa Dearle – Rio Tinto – Resource Strategy & Planning
Never had we experienced such madness that was involved with a Scavenger Hunt as we ran around Brisbane CBD taking photos, talking to strangers and collecting odd items. Everyone got really involved and had a fantastic time which was easy to do when you had a great facilitator (Teresa) who expressed such enthusiasm for the event. Total Team Building did a fabulous job in organising the event especially with such short notice. We contracted you on a Tuesday requesting that the event be run on the Friday. You pulled it together so quickly and easily – it was very impressive! Teresa, our facilitator was great. She had awesome enthusiasm and explained the day's events very well. Everybody had a great time – full of fun and laughter. All the staff agree it was our best Christmas party event yet! We had lunch at a local restaurant afterwards and everyone was just buzzing as stories were exchanged. Thank you for such a great time!!
Jenny Cook – Benson Partners Pty Ltd

Just want to send a quick email to thank you for the event on Friday. It was a great success and everyone had a great time and still getting laughs out of it today. Was nice to see everyone bonding over the games and drinks. It's a real credit to you and your patience to contain 44 people who had drinks on board to achieve such a memorable afternoon. Thank you again and we look forward to using you in the future.
Amanda Wood – Tarkett Australia
It was good, fun, enjoyable, a refreshing change from previous years team building exercises. It was great to get the photos afterwards. It was great to get outdoors. It was well organized and enabled supervisors to be participants for the whole day which was great. The program was well coordinated. There was excellent communication leading up to the event and also the prompting for information was good as it ensured we were organized. We also appreciated the quick response to the initial enquiry.
Great day! We will use Total Team Building again and recommend to other teams in Technology Services. Thanks.
Chris Schapel – The University of Adelaide
Darren & Katie provided a first class effort organising and running Brett's Scavenger Hunt Car Rally!!!!
The event ran very smoothly with a lot of thought and planning to make sure everyone had a fantastic time.
If you are looking for something a little different to a standard bucks, I can highly recommend getting in touch with Total Team Building.
Since the event numerous people who attended have commented that it was one of the best bucks parties they had been too!
Thanks very much guys
Steve Nash
I can definitely say that it was very well organized, fun and lots of exercise, I was so tired by the end of it haha!! And of course you and Jason are great to deal with and very professional.
Paula Carrasco IG Markets
What an amazing experience! I personally have found the screening very interesting, the new bodylife age analysis was such an eye opener. I now realise by the results that i need to change some of my habits. The live blood was the most incredible thing i have ever seen. The whole experience i can highly recommend to any person and especially businesses who want to show they value their employees and their health.
Peter Searle
"Thank you to you and the team for a seamless morning. The activities worked very well, the ultimate Frisbee turned into a massive competition and I have never seen some of those staff so dirty! Everyone had a great morning and it was an excellent start to the day. I never usually have the time to join in but I did this time and enjoyed the yoga immensely".
Natalie Keating – Dimension Data
I have used Total Team Building to run the last 2 events for my staff and I have always been impressed.
Darren and Katie have always been extremely organised and professional. They have a way of making sure that each event is different from the last but always as exciting and fun. Although I want my team to learn how to work together, I also want them to enjoy themselves and these events are talked about long after they are over. I will definitely be using Total Team Building again for my staff Christmas Party this year and I can't wait to see what they come up with.
Rick Churchill – Churchill Cycles
I'm always nervous when holding a big event for our members, concerned everything will be organized, on time, that everyone is happy and being looked after while providing a fun time and still maintaining professionalism. This time Total Team Building took care of it all! I could sit back and relax and enjoy the program myself seeing how organized and professional they were, very prepared and very experienced at getting all participants involved and having a great time, not to mention the team building that goes on continuously under the radar.
Thanks guys, we had a ball!
Luke Dimasi – Conan Fitness
The team thoroughly enjoyed the afternoon of activities and the opportunity to relax, unwind and have some fun. Having you there was worth it as it was well coordinated, fun and you made a great host. We are happy with the way it all went – Thumbs Up!
I'm glad I took the time to find you on the internet (via Google). It was also great to hear the team talking about the event still on Monday, and I have happily informed others about TTB. Thanks again Jason
Lisa Hamill – Rio Tinto – Energy & Climate Strategy
Web Profits greatly enjoyed the program and the intensity (and competitiveness) that came with the various games as part of Win it in a Minute. Many of us were quite sore the next day from pushing ourselves to the limits! And the winning team did not make the losing team forget that they won – they continued wearing their medals, just to rub our faces in it… !
The coordination of the event was great. Jason made sure one area of the home we were staying at was as appropriate as possible for all the games to take place in. After the finish we were immediately summoned to dinner and Jason cleaned up the area completely, which was much appreciated. We look forward to using another game at another one of our conferences in the future!
Anne-Marie Zimmermann – Web Profits
It was a fantastic night with many laughs and myself and my team enjoyed the whole evening. The co-ordination was fantastic, I was very impressed with Darren going the extra mile to find a venue and give myself multiple option.
A fantastic night and great job by Darren and Katie hosting the night.
Michael O'Brien – Alphapharm