Department of Agriculture & Food WA – Win it in a Minute
Always a winner! Another Win it in a Minute program in Perth this week and another great result.
The program is a great way to get everyone together on a fun and social level and involve them in a program that creates some fantastic team spirit and cohesion.
The team from the Department of Agriculture and Food WA took part in their Win it in a Minute on Thursday and whatever initial thoughts participants entered with were left at the door as they went against the clock to earn top points and become champions for the day.
The scores at the end of the program were as follows:
3rd Place = Purple 300 points
2nd Place = Grey 900 points
1st Place = Blue 1000 points
It was tight at the top, but the BLUE TEAM won and took home the medals and bragging rights for the day.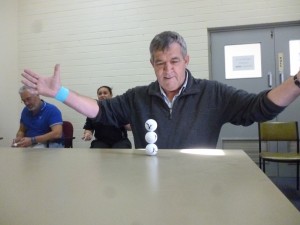 See the video below for some great photo's of their event:
0
0
Ella
https://www.totalteambuilding.com.au/wp-content/uploads/2016/01/ttb-logo-new.png
Ella
2014-06-06 23:03:22
2014-06-06 23:03:22
Department of Agriculture & Food WA – Win it in a Minute