Connolly Primary School Scavenger Hunt
Congrats to the team from Connolly Primary School who all came together on Saturday afternoon to compete in our Scavenger Hunt Challenge. All 7 teams dressed up for the occasion which really added to the theme of the event. Everyone had great spirit and I had a lot of fun running your event.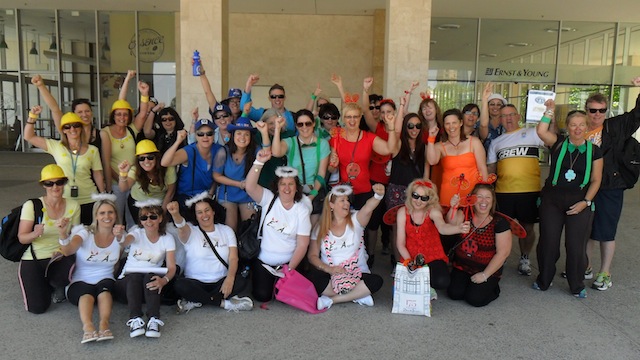 Below you will find a video of the best photos taken for the day.
The best dressed team for the day (as judged by Darren) were the Evil Angels (EA's). They had a little bit of naughty and nice going on. Well done girls.
The Final Scores: Drum roll please…In the end there can only be one winner, Congrats Red Team (Lady Birds) on a great score and a great team effort.
Red Team – 4460 points
Blue Team – 4370 points
Black Team – 4300 points
Green Team – 4090 points
White Team – 3860 points
Yellow Team – 3790 points
Orange Team – 3740 points
It was an absolute pleasure running your scavenger hunt programs so once again thank you to everyone who participated.
Feel free to leave any comments below.
0
0
Ella
https://www.totalteambuilding.com.au/wp-content/uploads/2016/01/ttb-logo-new.png
Ella
2013-10-30 15:48:11
2013-10-30 15:48:11
Connolly Primary School Scavenger Hunt